Thursday, August 17th, 2017
Grab your blanket and head out to the beautiful Riverview Park to enjoy the kick off night of our five day festival leading up to the total solar eclipse. Our series of events will begin, Thursday, with a space themed movie. More info to come soon!
View Thursday's Schedule
Friday, August 18th, 2017
The real fun begins with a concert in the park, featuring, Aeromyth Pump, a rocking Aerosmith tribute band! Enjoy live music in our Rivers Edge festival beer garden. Before the concert begins, be sure to explore our downtown businesses, some of them will be having, eclipse-related events!
View Friday's Schedule
Saturday, August 19th, 2017
No matter what you are into, Indy Goes Dark has something for you! For food & drink cravings, check out our tasty food trucks and award winning breweries gathered at the Food Truck and Brew fest. The Brew fest is ONLY open Saturday and offers beers and ciders from 20 different breweries and cider houses from all over the great state of Oregon. And we're adding more every day. For the music lover, we will have stellar live concerts throughout the day, ending the night with Pyromania, the #1 Def Leppard tribute band in the nation. For the kids, (and those who are kids at heart), there will be inflatables, science demonstrations, interactive shows, telescopes and tons of fun. And what better way to end the night than with a spectacular firework show?
View Saturday's Schedule
Sunday, August 20th, 2017
We're keeping the momentum going all weekend long; you can begin Sunday morning with yoga in Riverview Park. There will also be plenty of special presentations and acts that highlight our local community. Food trucks will open again at 12:30 p.m., grab a meal and watch various live shows, science demonstrations and end the night with a concert in the park, followed by fireworks.
View Sunday's Schedule
Monday, August 21st, 2017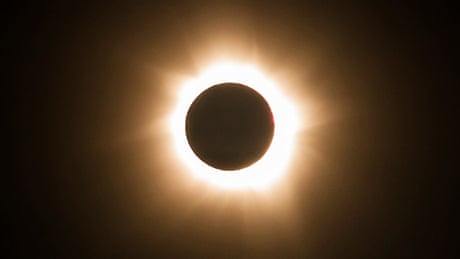 It's the big day! We are celebrating the phenomenon with a breakfast in the park for residents and visitors! Dr. Shimizu from Western Oregon University will explain the total solar eclipse at first contact. Then we will witness this once in a lifetime event! Stick around for our post eclipse concert and delicious lunch spots in downtown.
View Monday's Schedule
Schedule of Events
Thursday 08/17/2017
12:00 p.m. – 9:00 p.m. Camping Check-In
8:00 p.m. River's Edge Series: Star Trek Into Darkness

Friday 08/18/2017
9:00 a.m. – 9:00 p.m. Camping Check-In
8:30 p.m. – 10:00 p.m. River's Edge Series: Aeromyth Pump
9:30 p.m. – 11:00 p.m. Stargazing in the park, telescopes provided

Saturday 08/19/2017
9:00 a.m.- 9:00 p.m. Camping Check-In
12:00 p.m. Gates Open
12:00 p.m. Food Trucks Open
>>> See festival map for specific vendor locations
12:00 p.m. Les Schwab's Kids Zone Tent Opens
>>> Space themed Crafts, Coloring & Fun
>>> S&K Inflatables open behind Kid's Zone Tent
12:00 p.m. – 5:00 p.m. Western Oregon Learning Fun Zone "WOLF Zone"
12:00 p.m. – 3:30 p.m. Music in the Park: Beth Willis
12:30 p.m. Brew Fest Opens
>>> Brewery voting begins
3:30 p.m.- 4:30 p.m. OMSI's Gollyologist
5:30 p.m.- 7:30 p.m. Music in the Park: Around the Bend
6:00 p.m. Les Schwab's Kids Zone Tent Closes
8:30 p.m.- 10:30 p.m. Music in the Park: Pyromania
9:00 p.m. Last Call at Brew Fest
>>>Winning brewers announced
10:00 p.m. Brew Fest closes
10:00 p.m. Fireworks
10:30 – 11:30 p.m. Stargazing in the Park
Sunday 08/20/2017
9:00 a.m.-9:00 p.m. Camping Check-In
7:00 a.m. Yoga in the Park with Chantal Barton
9:30 a.m.Yoga in the Park with Chantal Barton
12:00 p.m. Gates Open
12:00 p.m. Food Trucks Open
>>> See festival map for specific vendor locations
12:00 p.m. Les Schwab's Kids Zone Tent Opens
>>>Space themed Crafts, Coloring & Fun
>>> S&K Inflatables open behind Kid's Zone Tent
12:00 p.m. – 5:00 p.m. Western Oregon Learning Fun Zone "WOLF Zone"
12:00 p.m. Beer Garden Opens
12:00 p.m. – 2:00 p.m. Music in the Park: (TBA)
3:00 p.m. – 4:00 p.m. University of Oregon Physics Ringmaster
5:00 p.m. – 7:00 p.m. Music in the Park: The June Bugs
5:00 p.m. /6:00 p.m./ and 7:00 p.m. Tour Times – IDA Eclipse Ghost Walk in Downtown
6:00 p.m. Kid's Zone tent closes
7:30 p.m.- 9:30 p.m. Music in the Park: Infamous Souls
>>>9:30 p.m. Beer Garden closes
9:45 p.m. Fireworks
10:00 p.m. – 11:00 p.m. Stargazing in the Park
The Eclipse Viewing Party: Monday 08/21/2017
7:00 a.m. – 9:30 a.m. Breakfast in Riverview Park
8:45 a.m. Eclipse Speaker- Dr. Shimizu WOU professor
10:17 a.m. Total Solar Eclipse!!
10:30 a.m. – 12:30 p.m. Music in the Park: Idle Poets
11 a.m. Food Trucks Open